Pulse of the Twin Cities Login
If you do not have an account yet Create One.
Twin Town High (vol. 8)
Global Lens 2007: The Walker's cinematic window on the world


Wednesday 11 April @ 15:00:37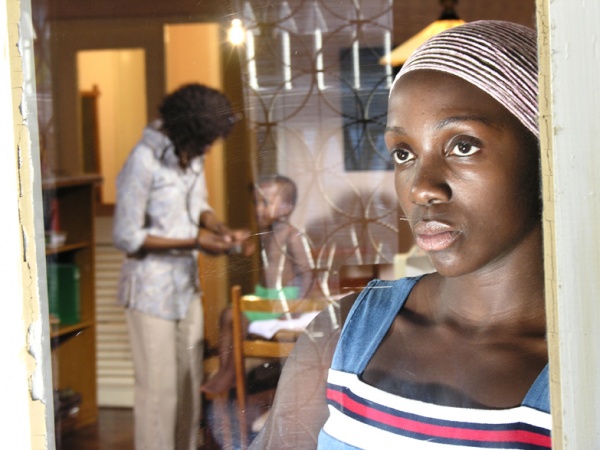 by LYDIA HOWELL

With only about 15 percent of Americans having a passport, it's been observed that most Americans don't learn about other countries until the U.S. military bombs them. The Walker Art Center has been offering a cinematic alternative since 2002 in the form of the annual Global Lens Film Festival, April 11-22, which is part of the Global Film Initiative, an organization that provides funding and distribution for filmmakers--especially in so-called 'developing' nations. Here are what I consider to be some highlights of this wonderful window on the world.

'Enough!' (Wed., Apr. 11 and Sun., Apr. 22) is Algerian documentary filmmaker Djamila Sahraoui's debut feature, a suspenseful road movie propelled by a female duo. Two equally strong-willed women carry out a dangerous mission. Amel, a thirtysomething 'Western-style' doctor, and Khadidja, an aging nurse who fought in Algeria's 1950s war for independence from France, search for Amel's journalist husband who has vanished, perhaps kidnapped by fundamentalist rebels hiding in the mountains.

Sahraoui says of her characters, 'I didn't want to show imprisoned, subservient women ... nor unrealistic heroines ... I wanted to portray women who are in motion.'

There are sparks, as well as camaraderie, between these two unforgettable characters--echoing both Baby Boomer feminists and younger women. Feisty and fearful, displaying bravery against armed patriarchs and blunt truthfulness with one another, the film reveals female friendship in solidarity and post-colonial tensions between tradition and modernity.

Ever wonder what's happened to the peoples of the former Yugoslavia? Two incredible films from Croatia expose the intractable residue of civil war and do so with cinematic genius (Fri., Apr. 13 and Sat. Apr. 21).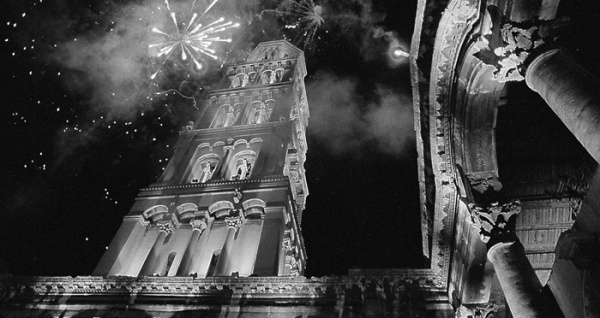 In gorgeous black and white, director Arsen Anton Ostojic's 'A Wonderful Night in Split' looks at drug abuse, which overwhelmed the city of Split for a decade. This is a bracing counter to Hollywood's shallow 'drug gang' exploitation films. On New Year's Eve, lives run parallel and overlap. A small-time, drug-dealing military veteran is involved with the widow and son of his best friend, killed in the war; the 19-year-old daughter of an official, desperate for a fix, encounters a heartbroken American sailor; and teenage lovers look for a place to make love for the first time.

From his opening aerial shots of an urban labyrinth to his brilliant use of repetition and celebratory fireworks amidst sudden violence, Ostojic creates an engaging balance of enthralling imagery and incisive storytelling through character development. Drug addiction becomes a metaphor for the 'walking wounded' casualties of war and the universal longing for love, brutally thwarted by capricious Fates.

Dalibor Matanic's 'Fine Dead Girls' is film noir in color that exposes the seething ethnic and religious divisions through the reactions of an apartment building's residents to a lesbian couple. Petty hatred's power drives tension that mounts with almost unbearable intensity. Women's sexuality, masculine entitlement and the scars of war are a flammable brew, making for some unexpected defenders of both inclusive acceptance and violent prejudices.

Director Matanic also uses the attempt to crush homosexual love as a metaphor for post-war Croatian life, observing, 'This movie is about the clash between life and reality, the retreat of life before reality ... this is the destiny of so many people in Croatia today ... we are all suffocating.' Despite a potentially 'problematic' ending, this gripping film takes far more chances than American cinema in dealing with women via an unflinching look at raw homophobia.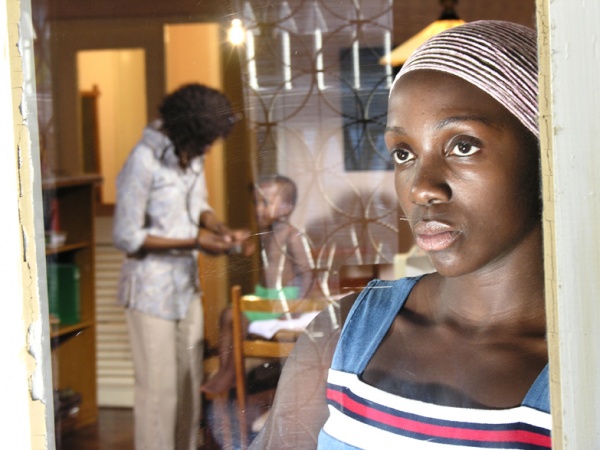 'Another Man's Garden' (Sun., Apr. 15 and Wed. Apr. 18) is set in Africa's post-colonial Mozambique, where Sophia battles poverty, patriarchal privilege, her boyfriend and some family members to get into medical school. Undaunted, stubborn and luminous, Sophie is a realistic protagonist to root for.

Director Joao Luis Sol de Carvalho, who based his film on actual students in a country with 80 percent illiteracy and high HIV rates, says, 'Sophia's story [isn't] overwhelmed by political speeches. The reality of the film is political in itself. Mozambique and most African countries are dealing with one of the biggest problems for their development: corruption. Sophia is faced with this issue.'

Sophia's struggle to be taken seriously as a student should be required viewing to inspire academic dedication. A film that sees Africa through African eyes is not to be missed.

In 'Kilometre Zero' (Sun. Apr. 15 and Wed. Apr. 18), the visceral oppression of Kurds is revealed through a conscripted Kurdish soldier's experience in the 1980s Iran-Iraq war. Submerged conflicts of middle-class life in Chile explode in 'The Sacred Family': father-son rivalry, two differently 'seductive' young women and a circle of rebellious friends, including a gay male couple, surprise and shock with what lies below the surface of success.

A free series, Global Shorts (Thu. Apr. 19 and Sun. Apr. 22) has many gems. Mexico's 'The Perfect Day' considers suicide with cinematic inventiveness. India's 'Broad Day' uses subtle means to take a searing look at rape. Argentina's stunning 'Absent' shows the price ordinary people pay during a military dictatorship--in a breathtakingly powerful 15 minutes. It should earn director Lucia Cedron her chance to make a full-length feature. ||

Developing a New World Cinema: Global Lens 2007 runs from Wed., Apr. 11 through Sun., Apr. 22 at the Walker Arts Center. Check walkerart.org for details.

Comments - Post Comment
The comments are owned by the poster. We are not responsible for its content.
---
NO comments yet! Be the first!