Pulse of the Twin Cities Login
If you do not have an account yet Create One.
Twin Town High (vol. 8)
WEB EXCLUSIVE: Oscar isn't as wide open as you think


Wednesday 21 February @ 17:05:28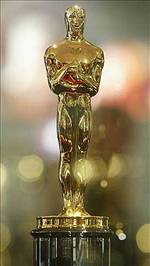 by PAUL BACHLEITNER

Oscar weekend is finally here, and you might need to pick a really obscure winner--like Best Documentary, Short Subjects--to claim a share of the office pool come Monday. The races for the big six Oscars (Best Picture, Best Actor, Best Actress, Best Supporting Actor, Best Supporting Actress and Best Director) seem rather clear cut right now. Don't listen to all the pundits saying this year's race is more wide open than it's been in a long time. It's not. And I'll show you why.

Let's start with the easiest races to call. Tally up a quick deuce in your office pool by picking Hellen Mirren for Best Actress and Forest Whitaker for Best Actor. The two have won all the big awards leading up to the Oscars, including top honors from the Screen Actors Guild, the NY and LA film critics' associations and the Golden Globes. Why shouldn't they win? They deserve to, and they will.

But here's hoping the recent trend of honoring roles fashioned on real-life personalities will end soon. If you'll recall, Jamie Foxx two years ago and Philip Seymour Hoffman last year won Oscars for dead-on renditions of two American icons, Ray Charles and Truman Capote, respectively. This year Mirren nailed Queen Elizabeth to a "T," and Whitaker brought the African dictator, Idi Amin, back from the grave (scary thought). Although these performances all deserved awards, it's easy to imagine next year's films cluttered with hordes of imitators eyeing an Oscar for donning prosthetics and aping an accent. Save us.


Let's also talk a moment about Dame Judi Dench and her work as a repressed schoolteacher in "Notes on a Scandal." She has no chance to beat out Mirren for Best Actress, or even Meryl Streep or Kate Winslet, for that matter, and probably rightly so (this year's Best Actress field is the strongest this decade, by the way--and to think a year ago Oscar had to dredge up a hammy performance by Keira Knightley to round out the five noms). But don't you just love what Judi Dench does with her voice? Her narration for "Notes on a Scandal" lilts with an arch tone that, in quintessentially British manner, dissects the inferior qualities of other teachers, her school children ("future store clerks in the making") and life in general. If films were performed on radio, she'd win the Oscar, hands down.

Best Supporting Actor and Actress Oscars are usually among the toughest to call, but not so much this year. Note particularly that "Dreamgirls" received eight nominations, but none were for Best Picture. This means voters really liked the performances. Since Mirren and Whitaker are shoe-ins for lead acting honors, only the supporting roles leave voters some wiggle room. Look for "Dreamgirls" to sweep both honors. The vocally bellicose Jennifer Hudson will belt her way to Best Supporting Actress, and Eddie Murphy will no doubt thumb his nose at his detractors when he accepts his Best Supporting Actor Oscar.

It's hard to say whether any performances were more deserving, but it's pure racism to say Eddie Murphy doesn't even deserve a nomination when the field includes the likes of Marky Mark Wahlberg. Just because Murphy is a comic actor isn't enough to explain the harsh criticism from bloggers and third-rate film journalists this past month. None other than the exulted Tom Hanks was a goof off on TV's "Bosom Buddies" and appeared in comedy vehicles as bad as "Bachelors Party" and "Splash." Yet he has two Oscars and no one questions his past, but he's not black, either.


In fact, Wahlberg's nomination is the most befuddling of them all. Not that his few minutes of screen time aren't reasonably impressive in "The Departed," but come on. Every actor in the film was impressive. If you took away Jack Nicholson, Matt Damon or even Martin Sheen, wouldn't you miss them as much as, and probably more, than Wahlberg? If he's nominated, why aren't they?

And, come to think of it, why isn't Daniel Craig nominated instead of Wahlberg? Not for becoming the sixth James Bond incarnation, but for his marvelous work in the second Capote film in as many years, "Infamous." Craig was so good as regretful Midwestern killer, Perry Smith, the thought of him donning a tux and sipping vodka martinis seems, well, downright unimaginable. Proof that we live in perplexing times.

The toughest races to call are for Best Picture and Best Director. Each of the five Best Picture nominees has won significant pre-Oscar awards. "Babel," won the biggest, capturing the Golden Globes in January. But lately the Golden Globes aren't carrying so much weight with Oscar (recall last year when "Brokeback Mountain" lassoed a Globe, then had its Oscar stolen by "Crash"?). Oscar also loves a Clint Eastwood flick. Think of "Million Dollar Baby" and "Unforgiven." But Oscar certainly loves underdogs, too, like "Little Miss Sunshine" (the film won the Broadcast Film Critics Association Awards and a couple of BAFTAs recently). And metacritic.com reports that "The Queen" had the largest percentage of positive reviews of any nominee.


But lately Oscar has been making up for some past slights. Robert Altman received an honorary Oscar last year for his career work (then sadly died a few short months after the ceremony). Denzel Washington and Halle Berry became the first African Americans to sweep Best Actor and Best Actress Oscars during the same year in2002. So, this year Oscar voters won't deny Martin Scorsese a make-up Oscar for Best Director and Best Picture for "The Departed."

Of course, I could be wrong. Oscar voters might send Scorsese away a pauper again, and another picture, say, "Babel," might win. Or more tragic yet, he could lose to another director, say, Alejandro Gonzalez Inarritu, the director of "Babel." (I bet you can't tell which picture and director top my year-end list.) But if ever a director deserved a make-up Oscar, it's Scorsese, who's almost Job-like in his sufferings and, I might add, as dignified in enduring them.

Now, what to do about that Best Achievement in Sound Editing pick … ||

Comments - Post Comment
The comments are owned by the poster. We are not responsible for its content.
---
NO comments yet! Be the first!