Pulse of the Twin Cities Login
If you do not have an account yet Create One.
Twin Town High (vol. 8)
Hot Tickets for March 21 - 27, 2007


Thursday 22 March @ 12:19:23
Fly Gyrls :: Dr. Dog :: Jesus at Guantanamo :: The Cassettes :: Maria Taylor :: Festival for Social Justice :: Barbara Meyer CD Release :: Cricket World Cup :: Irish Poet Eavan Boland :: The Ground Truth AND THIS WEEK'S HOT PICK: Our Daily Bread at the Walker Art Center

Fly Gyrls
Trocaderos

A night of mighty talented Twin Cities women celebrates March as Women's History Month, in a show curated by Tru Ruts Productions and Mama Mosaic--the area's only women of color theater company. What a lineup! Hip-hop/spoken word poets Sha Cage (doing works from an upcoming CD) join Dark n Lovely, Dre (of Edupoetica), Maria Isa, Madame Mimi, folk-rocker Ellis, African Women's Drum and Dance, Kenna Sarge, Mailodic and Ashley Gold. 8 p.m. $5/$7. 107 N. 3rd Ave., Mpls. 612-465-0440 or info@truruts.com. LYDIA HOWELL


Dr. Dog
400 Bar

With the songwriting brains of Brian Wilson but the recording gear of your stoner friend Doug, Philadelphia group Dr. Dog have always stood as men apart on the indie music scene. The shambling barbershop harmonies and bounteous melodies of their 2005 album, Easy Beat, won over some ardent high-profile fans (foremost among them M. Ward) and now comes the follow-up act, We All Belong, serving up more tasty treats by and for "Rocky Raccoon" fans living in the internet age. With Bobby Bare Jr., Jeffrey Lewis. 9 p.m. $12. 18+. 400 Cedar Ave. S., Mpls. 612-332-2903. NATHAN DEAN


HOT PICK
Our Daily Bread
Walker Art Center

Wonder where your food comes from? Austrian Nikolaus Geyrhalter's "Our Daily Bread" is a film that uses strange artistry to reveal how industrial food is produced. This exposé on agribusiness uses striking cinematography, and the absence of dialogue to show what happens inside the alien labor-fueled slaughterhouses. The Walker Art Center said Geyrhalter's "dynamic images reveal the soulless technology that fulfills our desire for a vast variety of food at cheap prices." "Our Daily Bread" uncovers an unsettling undercurrent of modern life and asks us to think about the real cost of fast food. (See pulsetc.com for the complete film review.) Through Mar. 25. Fri. 7:30 p.m.; Sat. 2 & 7:30 p.m. & Sun. 2 p.m. $8/$6. 1750 Hennepin Ave., Mpls. 612-375-7600. LYDIA HOWELL



Jesus at Guantanamo
Walker Church

This one-man play looks at the return of Jesus and the U.S. torture camp in Guantanamo from a different perspective. When He returns, Christianity's saviour gets caught in the ever-widening net of "terrorism suspects" and is packed off to Cuba for interrogation at Guantanamo Bay. With a fresh slant on some familiar Bible stories, playwright/actor Mathew Vakey exposes the criminal shame of American torture. This version of Jesus depicts him as quirky and self-effacing--someone we can identify with. Vaky teaches acting at El Colegio, Stepping Stone and the Guthrie. "Jesus at Guantanamo" is powerful theater that takes on hard subject matter to reinvigorate both our outrage and our humanity. Doors 6:30 p.m.; play 7:30 p.m. Free, but donations encouraged. 31st St. & 16th Ave., Mpls. walkerchurch.org. LYDIA HOWELL



The Cassettes
Turf Club

Phenomenal evening on tap: Hip-hop siren Dessa and hypnotic vocalist Jessy Greene anchor a night of what Dessa calls her "choir of fallen angels." That's singers Samahra Linton of Black Blondie, Corinne Caouette formerly of Faux Jean, and Abigail Wolf, who works with Omaur Bliss. Also on the bill: R&B funksters extraordinaire 2 Wurds and, from Chicago, avant-garde muse Matthew Santos. Washington, D.C. visitors The Cassettes headline. $6. 9 p.m. 21+. Corner of University & Snelling Aves. St. Paul. 651-647-0486. DWIGHT HOBBES


Maria Taylor
Triple Rock Social Club

Maria Taylor's breathy, chilled-out vocal coo was first heard as one half of avant indie-folk duo Azure Ray. There, alongside Orenda Fink and with production assistance from the likes of Eric Bachmann, Taylor was responsible for some of the best hypno-folk of the early 2000s. Taylor's solo work under her own name isn't a retreat into frail singer/songwriterdom, however, as her second album, Lynn Teeter Flower, makes abundantly clear upon first listen. Still favoring a full-bodied sound as equally enamored with icy electronic elements as pastoral folk touchstones, Taylor's low-key pop remains as bewitching as ever. With Mouthful of Bees, Essie Jain. 10 p.m. $10 adv / $12 door. 18+. 629 Cedar Ave. S., Mpls. 612-333-7399. NATHAN DEAN



Festival for Social Justice
Brian Coyle Community Center
The MN Immigrant Rights Action Coalition (MIRAC) is dedicated to justice and dignity for all immigrants. The coalition organizes rallies, marches, and educational forums to end deportations and workplace raids. Last December, federal immigration agents raided six meatpacking plants nationwide, arresting 1,200 immigrant workers, including 230 at a plant in Worthington, Minn. At the time, Gov. Pawlenty claimed that those arrested were part of an identity theft scheme. Eventually, only 19 people were charged with any crime. MIRAC's message is simple: No human being is illegal. They believe immigrants should be recognized as hardworking members of society, rather than targeted as criminals or potential terrorists. Join MIRAC for a Social Justice festival this Saturday. Dance to a wide variety of Latin music and enjoy the talents of live hip-hop artists from the local Latino, Hmong and Somali communities. Food and drinks will be served. Proceeds benefit the immigrant rights rally and march planned for May 1. 8 p.m. $10. 420 15th Ave. S., Mpls. 651-389-9174. KATRINA PLOTZ


Barbara Meyer CD Release
Bryant-Lake Bowl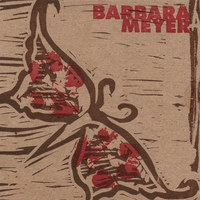 Who is this lovely little flower with the brassy voice--a sound so intimate and personal and, yet, triumphant? Is it folk music, rock 'n' roll or jazz with an urgent backbeat? Find out for yourself Sunday at the Bryant Lake Bowl. Get a taste of Barbara Meyer's self-titled CD at her release party. She'll be joined on stage by Rich Mattson from Ol' Yeller, Stanley Kipper from the New Primitives and Bill Hulett. 7 p.m. $8 adv /$10 door. 810 W. Lake St., Mpls. barbarameyermusic.com. ED FELIEN



Cricket World Cup
Brit's Pub

Cricket hasn't found much of a following in the United States, probably because it's as boring as baseball but harder to understand. But it does share with baseball the game's essential elegance: neither have the frenetic action or physical violence found in other team sports, and cricket has the advantage of being a genuine world sport--this World Cup features teams from Australia, Kenya, Bermuda, the Netherlands and Canada. Do yourself a favor: Take a few moments to familiarize yourself with the ins and the outs of the game, then head over to Brit's pub where they're showing the world series. I went to the pub early on in the series, and, despite having promoted the games on their website, Brit's wasn't playing anything, and couldn't tell me precisely when they would be ("If it's not a big game, we probably won't be showing it," the waiter told me; but it was Scotland vs Australia that day, so I can't tell you precisely what they consider "big." You're advised to call first. 11 a.m. - 4 p.m. 1110 Nicollet Ave., Mpls. 612-332-3908. MAX SPARBER


Irish Poet Eavan Boland
Hamline University

This week, the Hamline University Graduate School of Liberal Studies welcomes renowned writer Eavan Boland for a public interview and lecture. A pioneering figure in Irish poetry and winner of numerous literary awards, Boland has published nine volumes of poetry, including "Against Love Poetry" (2001), "The Lost Land" (1998), "In a Time of Violence" (1994), "Night Feed" (1982), "In Her Own Image" (1980) and "23 Poems" (1962). Her newest volume of poetry, "Domestic Violence," was published this spring and her "New Collected Poems" will appear in January 2008. In addition to her verse, Boland has published poetry translations, prose--including "Object Lessons: The Life of the Woman and the Poet in Our Time" (1995)--and edited multiple poetry anthologies. Boland currently serves on the Irish Arts Council board and is a member of the Irish Academy of Letters. She is also on the International Writers Center advisory board at Washington University. The interview with Boland will be conducted by a selected Hamline faculty member and MFA student in a public forum and will focus on Boland's work as a poet and essayist. Audience questions are welcome during the last half hour of the interview. Boland will deliver her keynote lecture, "My Journey," the following evening at 7:30 p.m. in the Sundin Music Hall (1531 Hewitt Ave.). Boland will discuss her experiences as a woman poet in Ireland, including what it has meant for her to make a place within Ireland's literary tradition and what similarities and differences she sees between contemporary American and Irish poetry. She will also read selections from her work and take audience questions at the close of her address. Events are free and open to the public. 7:30 p.m. Kay Fredericks Room, Klas Center: 1537 Taylor Ave., St. Paul. 651-523-2459 or hamline.edu/gls. AUDRA OTTO


The Ground Truth
Hamline Midway Library

The current Iraq war is unique for numerous terrible reasons, but let's look at just one: It's been both a blessing and a curse in terms of battlefield medicine. American deaths are quite low for a military engagement of this magnitude, and the reason for that is the development of an exceptionally sophisticated protocol for caring for the wounded. As a result, previously mortal wounds are now survivable, but it also means that many of our veterans are returning with missing limbs, damaged brains, and a lifetime of disability and pain management. As sophisticated as our emergency treatment has become, America is failing our veterans when it comes to the ongoing care they require. Not only are we not properly budgeting for physical disability, the United States is barely addressing the sorts of post-traumatic stress and depression many of these veterans experience, and the difficult transition of returning home. "The Ground Truth," a 2006 documentary about returning veterans, looks at the experiences of these veterans, and enumerates the ways their needs have been abandoned by the very country they served. 7 p.m. Free, donations accepted. 1558 W. Minnehaha Ave., St. Paul. 651-641-7592 or mnpeace.org. MAX SPARBER

Comments - Post Comment
The comments are owned by the poster. We are not responsible for its content.
---
NO comments yet! Be the first!