Pulse of the Twin Cities Login
If you do not have an account yet Create One.
Twin Town High (vol. 8)
Hot Tickets


Sunday 04 March @ 17:11:13
Nikki Giovanni :: Chante Wolf Photography :: Cooking Con Karimi :: Uncle Earl :: Mall Mallman :: Winter Bluesgrass & Old-Time Music & Dance Festival :: Bayside :: Taking Back Sunday :: Sergio Sanchez :: Christine Rosholt AND THIS WEEK'S HOT PICK: The St. Paul Winter Festival

Friday.02 El Topo
Oak Street Cinema
The Oak Street Cinema is following a two-week run of David Lynch's "Inland Empire" (which may be the least comprehensible film ever made) with Alejandro Jodorowsky's psychedelic 1970 Western "El Topo," which likewise defies comprehension. In its time, "El Topo" was epochal, playing to a midnight crowd at The Elgin Theater in New York, where it managed to sell out nightly for more than a year. Of course, those were heady times, perhaps just right for a heady film. Jodorowsky, a mime and comic book artist, packed his films with signs and symbols drawn from The Order of the Golden Dawn, Eastern mysticism and dozens of other mystical systems. Believe it or not, there was a time when the American counterculture was versed enough in such esoterica to respond positively to them, although, it must be said, it probably helped that many audience members at "El Topo" were stoned out of their collective gourds. Without chemical assistance, the film, which follows a leather-clad gunman on his quest to kill four desert masters, can seem unintelligible and meandering, and Alejandro Jodorowsky, who wrote, starred, and directed, comes off as an egomaniac. Still, Jodorowsky had an undeniable talent for creating grotesque satiric images, and "El Topo" contains sequences that use images of astounding horror to mock the pettiest of human behavior. You won't be sure if you're seeing genius onscreen or simple hubris, but either way you're not likely to forget "El Topo," and individual images from the film will stay with you years after it has ended. 9:30 p.m.; Sat. & Sun. matinees 4:45 p.m. 309 Oak St., Mpls. 612-331-3134. MAX
SPARBER

Wednesday.28
Nikki Giovanni
Ted Mann concert Hall
Emerging from the 1960s Black Arts Movement, Nikki Giovanni has created poetry of ethnic pride, such as the famous "Ego Trippin'"—passionate love poems, and more currently on such diverse topics as her love for Star Trek and Tupac Shakur. Her vibrant performance style, warmth and accessibility continue to inspire. 7:30 p.m. Free, but tickets required. 2128 S. 4th St., Mpls., 612-624-2345. LYDIA HOWELL

Thursday.01
Chante Wolf
Photography
Coffee News Cafe
Chante Wolf is an Air Force veteran from the 1990 Gulf War, a member of Veterans for Peace and an emerging Twin Cities photographer whose photojournalistic work has been regularly featured in Pulse. Wolf's first big exhibit, "Faces of Commitment," explores local peace actions, the annual protest at the School of the Amreicas at Ft. Benning, Ga., and the lives of military veterans. Through Mar. 31. 1662 Grand Ave., St. Paul. 651-698-3324. HOWELL

Cooking Con Karimi
Pangea World Theater
See culinary creativity blend with performance art that's spiced with music and poetry in "Cooking Con Karimi and the Quest for the Secret Ingredient." Cable access TV chef Mero Cocinero Karimi cooks up a unique theatrical improvisation with flavorful assistance from the Community Cooperative Collective, Steven Bucko, Melissa Friedman, Armando Gutierrez and Scott Reynolds. Be forewarned: The show comes with a disclaimer that "conservative minds and stomachs may find some material unsuitable for digestion." For the rest—come hungry since there's free food included with the price of admission. Through Mar. 11. Thu. – Sun. 7:30 p.m. $18/$15. 711 W. Lake St., Mpls. 612-203-1088 or pangeaworldtheater.org. HOWELL

Uncle Earl & Jim Lauderdale
Cedar Cultural Center
String band Uncle Earl bring old-time into our times, performing original and traditional songs with a reverence for the legacy of string band music played with a contemporary edge. The four g'Earls came together from four states in 1999, performing to promote a traditional CD, but they were having so much fun together that they never quit. Frequently touring, recording and performing, they appeal to delighted audiences of folk, old-time, alt-country, bluegrass and pop. Rayna Gellert (fiddle/vocals) from North Carolina is renowned as one of the finest and funniest old-time fiddlers in the country. Kristin Andreassen (guitar/feet/fiddle/vocals) is a clogger with Maryland's Footworks Percussive Dance Ensemble. Abigail Washburn (banjo/vocals) draws you in with her soulful vocals, whether she sings a traditional gospel tune or in Chinese. KC Groves (singer/mando/guitarist/bass/vocals) plays with a vivacious energy. The g'Earls trade instruments and lead vocals with ease, and project infectious humor and camaraderie on stage. I've seen 'em more than a few times and I'm here to tell ya, it'll be fine times at the Cedar. Americana singer/songwriter Jim Lauderdale, who won a Grammy with Ralph Stanley and is on Nashville's "A" list of songwriters, is also on the bill. Lauderdale is in demand for his country and bluegrass songs, writing for folks like Patti Loveless, Dixie Chicks, Mark Chestnut and George Strait. 7:30 p.m. $13/$15. 416 Cedar Ave. S., Mpls. 612-338-2674. CYN COLLINS

Friday.02
Mark Mallman
Triple Rock Social Club
When Mark Mallman takes the stage, anything can happen. His keyboard becomes a sex object, primed for grinding and straddling by the famously crazed piano rocker; microphones are fellated mid-song; women in the audience grab their heads and scream in ecstasy. And with the release of his deliciously poppy, electro-tinged album Between the Devil and Middle C last year, and a new project in the works with longtime friend and I Am the World Trade Center mastermind Dan Geller, there's a good chance that his two sets at the Triple Rock this week will feature loads of new material. Bring the kids along for an all-ages show or come later for a liquor-and-sweat-soaked night of rock. The openers ain't half bad either: On-the-rise Britpop band White Light Riot are primed and ready to release their first full-length album this April, a follow-up to their critically-lauded 2005 debut EP; and young bedroom rockers One For The Team enchant listeners with their soaring melodies and endearing boy-girl harmonies. 5 p.m. $8. All ages; 9 p.m. $8. 21+. 629 Cedar Ave., Mpls. 612-333-7499. ANDREA MYERS

Winter Bluegrass & Old-Time Music & Dance Festival
Radisson Hotel
Fiddles, banjos and upright bass will ring and pulse through hotel halls as old-time and bluegrass musicians take over the Plymouth Radisson this weekend. More than 40 stage performances are scheduled, including The Get Up Johns, The Middle Spunk Creek Boys, The High 48s, Poor Benny, The Roe Family Singers, The Lulu Gals, The Wild Goose Chase Cloggers and so many more! Fly around the dance floor to Cajun music in the Dance Parlour, check out the bands and for heaven's sake, don't miss Virginia's Troublesome Creek. There are also workshops, instrument exhibitors and good food galore. This festival is an endless string smorgasbord for ears, eyes and feet. Expect to find musicians jamming in every nook and cranny of the hotel, well into the wee hours. Through Mar. 4. Prices vary. 3131 Campus Dr., Plymouth. 612-285-9133 or minnesotabluegrass.org. COLLINS
Saturday.03
Bayside
Station 4
If you haven't listened to Bayside before, do it. DO IT. Currently on tour promoting their fourth full-length album, The Walking Wounded (2007), I first discovered this alt-rock band in 2003 when I picked up the split EP they recorded with Name Taken. Bayside's caustic, witty, melodramatic lyricism ("Loveless Wrists" and "Cold and Blue and Lifeless") combined with their ability to flat-out rock your face off captured my attention and instantly won me over. One of the best up-and-coming punk/alternative bands today, their influences range from the Smiths, The Smoking Popes and Nirvana, to The Cure, Stevie Wonder and Nick Drake, and they boast massive appeal to people of all musical backgrounds. Bayside's unique brand of edgy melodic rock, lyrical genius and undeniable catchiness are exemplified in songs like "Masterpiece," "Alcohol and Altar Boys," "A Synonym for Acquiesce," "Montauk" and "They're Not Horses, They're Unicorns." Bayside drummer John "Beatz" Holohan died tragically in 2006—after which the band released their third album, Bayside Acoustic, which included "Winter," a new song in memory of Beatz—and I am curious to see how the band's live show has changed as a result. Check out Bayside at baysideisacult.com or myspace.com/bayside. With Anberlin, Meg & Dia. 5 p.m. $13. All ages. 201 E. 4th St., St. Paul. 651-298-0173. AUDRA OTTO

Sunday.04
Taking Back
Sunday
The Myth
The fact that I have lyrics from Taking Back Sunday's "Cute Without the 'E' (Cut from the Team)" tattooed across my back and that I lifted my myspace screenname from "Ghost Man on Third" should give you an idea of how mad I am for this Long Island indie emo-rock band and their cutting, intelligent verse. I've seen TBS perform several times—with John Nolan and Shaun Cooper, who left the band in 2003, as well as with replacements Fred Mascherino and Matt Rubano—and they keep getting better. The band is famed for their emotionally-wrenching, madly energetic live shows and Adam Lazzara's trademark mic-swinging—his tendency to throw and swing his mic around nearly anything on stage, including himself, instruments, sound equipment, and bandmates. Renowned for his incredibly passionate stage presence, frantic, yowling vocals, and desperate, voice-cracking screams, Lazzara is the most amazing frontman I've encountered, hands down. TBS is currently touring to promote their most recent album, Louder Now (2006), which received much critical acclaim and was named best album of 2006 by Kerrang Magazine. Check them out at takingbacksunday.com or myspace.com/takingbacksunday. The show's openers—Christian metalcore/post-hardcore band Underoath and alt-rock band Armor for Sleep—also kick major ass. 7 p.m. $25. All ages. 3090 Southlawn Dr., Maplewood. 651-779-6984. OTTO

Monday.05
Sergio Sanchez
blegen hall
The U.S. government has a long history of interventionism in Latin America, somtimes the guise of protecting U.S. economic interests. Many wonder if Venezuela is next. While this may seem unlikely, some can already hear the drum beat of war, as words between the White House and Venezuelan President Hugo Chavez heats up. With 25 million people—and only one Hugo Chavez—what is happening in Venezuela to get the White House so upset? What is Venezuela's "Bolivarian Revolution" and what is meant by "Socialism of the 21st Century"? What is the role of Venezuela in changes throughout Latin America? What does the future hold for U.S. policy towards Venezuela and the region? Sergio Sanchez, a director at one of Venezuela's newly created organizations dedicated to defining and implementing new industries with a socialist orientation, leads this public discussion. Sanchez has spoken widely to international audiences on Venezuela and the role of U.S. policy in Latin America. He is hosted by Witness for Peace—Upper Midwest. 7 p.m.
U of M West Bank, 269 19th Ave. S., Room 140, Mpls. Free but donations welcomed. 612-360-1965. PATRICK LEET

Tuesday.06
Christine Rosholt & Connie Olson
Dakota Jazz Club
Two of the Twin Cities' finest jazz chanteuses, Christine Rosholt and Connie Olson, will join forces to pay tribute to American composer and musical icon Harold Arlen. Though Arlen's name may not ring any bells, his compositions were among the most highly respected of the jazz and pop world in the 1930s and '40s. Most notably, Arlen composed the soundtrack for "The Wizard of Oz," including "Over the Rainbow," along with a myriad of other film scores and Broadway hits, often collaborating with great writers and lyricists like Ira Gershwin and Truman Capote to create classics. His joint projects and work with bigger names caused the composer to be overshadowed most of his life, and even to this day his songs are confused with ones by Gershwin or Cole Porter. After this brief history lesson and an evening with Rosholt and Olson, however, you'll never forget that "Stormy Weather," "It's Only a Paper Moon" and "I've Got the World on a String" were all the work of one prolific composer, and that his name was Ira—er, Harold Arlen. 7 p.m. $5. 1010 Nicollet Ave., Mpls. 612-332-1010. MYERS




HOT PICK
St. Paul Winter Music Festival
Landmark Plaza

This first annual Rock, Blues and Jazz festival will warm the eclectic music lover's soul. Friday's Rock night features God Johnson (led by Big Wu guitarist/songwriter Jason Fladager), and the honky-tonk rockers from the range, White Iron Band. Blues Saturday kicks off at 1:15 p.m. with a Curtis Mayfield tribute by Leo Hawkins & Friends, then Big George Jackson, a cameo performance by cast members from "Love, Janis," the Janis Joplin play, and Detroit Women, an award-winning ensemble of seven female vocalists who have performed with the likes of the Rolling Stones, Ike and Tina Turner and Etta James. A Lifetime Achievement award will be presented to performer Big Walter Smith. Headlining the Blues extravaganza is Mississippi's Terry Evans, who has contributed his soulful, haunting Southern R&B vocals to his '70s singing partner, Bobby King, and to Ry Cooder albums and tours. Sunday is a jazz-lover's delight, featuring B-3 organ master Joey DeFrancesco, young jazz/funk sax star Ronny Loew with the Dan Kusz Band, a big band blowout in the Landmark Center, an Acoustic Stage at the St. Paul Hotel and a Youth/Student stage at the Artists' Quarter. You can extend your festival fun free with your tickets, as events will continue into the night at Station 4 Friday and Artist's Quarter Saturday and Sunday. What a blast--cool music over three days in a heated tent on a skating rink, with beer, wine and food. $8/$10; Sat. & Sun. $22/$25; three-day package $45. 75 W. 5th St., St. Paul. 651-209-6689 or tcwinterfest.com. CYN COLLINS

Alphabet Exhibition
MCAD

Since debuting in Baltimore in July 2005, Alphabet: An Exhibition of Hand-Drawn Lettering and Experimental Typography has traveled around the country, finally arriving in the Twin Cities this week. Organized by the Artscape festival and Post Typography, the show exhibits 63 surprising and inventive alphabets, ranging from graceful and polished to witty and subversive. The work on display was created by artists from North America, Europe and Asia--including well-known typographers and designers as well as rising artists and design students--and reveals the conceptual, illustrative, typographic and artistic possibilities of the letters A to Z. Some of the artists have created their alphabets from a variety of nontraditional media or found objects, while others render their forms with pen and ink in obsessive detail. Focusing on an ordinary subject that we see each day, often in the hundreds of thousands, Alphabet presents 26 letters as more than just shapes for conveying information. Through Apr. 1. Reception at 6 p.m. Concourse Gallery, 2501 Stevens Ave. S., Mpls. 612-874-3765, mcad.edu or posttypography.com/alphabet. AUDRA OTTO



Chuck Klosterman
Fitzgerald Theater

A Minnesota native, Chuck Klosterman is mostly known for his music writing, as well he should be. He's written about heavy metal in rural America ("Fargo Rock City") and mortality in rock and roll ("Killing Yourself to Live"--he was here last year to read excerpts in a joint performance with a man who has some experience with the rock and roll life, Mark Mallman), but honestly, my favorite thing he's ever done was his Super Bowl blog for ESPN last year. "I guarantee this will be the greatest one-week sports blog ever written," he wrote then. "If this is not the best sports blog you have ever read, I will personally drive to your home, clean your garage, wash your car, shingle your doghouse with pancakes, and blow up your children with dynamite. That is my guarantee." It still makes me laugh reading it now--it makes me want to take the rest of the day off and read the whole blog again, and that's not something you can say about a lot of blogs. Klosterman is appearing as part of the Current's ongoing Fakebook Series, which pairs an author with a band, and every one so far has been great. The band this time around will be local-boys-made-good Tapes 'n' Tapes, and Klosterman will probably read some and then get interviewed by the one and only Mary Lucia. 8 p.m. $15. All Ages. 10 E. Exchange St., St. Paul. 651-290-1200. STEVE McPHERSON



Kip Blackshire
Cabooze

Rock 'n' soul powerhouse Kip Blackshire is methodically making his mark on the Twin Cities music scene. Just a few years ago, he was second keyboard and backup singer with Prince and the New Power Generation. Since then, he's done a stint with Kirk Johnson's Fonky Bald Headz, released a pair of strong solo albums (Kip Blackshire, Eleventh Hour) and, last June, joined up with Johnson, St. Paul Peterson and a slew of other heavyweights to form the ultimate funk band, The Truth. Now he's working on a brand new album--which will likely take him back overseas where the exceptional vocalist and charismatic performer is a standing-room-only hit in Europe. This is an opportune time to catch him in action right under our noses. Tracy Blake opens. 9:30 p.m. $7. 18+. 917 Cedar Ave. S., Mpls. 612-338-6425. DWIGHT HOBBES



Mandrew CD Release
Turf Club

Rocktastic is not a term I throw around lightly. Mandrew, the solo project of ex-First Prize Killer Mike Andrew, is rocktastic, and Andrew is getting ready to drop another slice of power-pop in the form of The Wonderful World of Mandrew, the follow-up to 2004's Mandrew. If you're a fan of power-pop (Matthew Sweet, Teenage Fanclub, etc.) you know that the formula for success when it comes to the genre is not so much a matter of effort, instrumental chops or stage show as it is one of a kind of geeky swagger, a certain nonchalant air of melodic excellence-- and Mandrew's got that in spades. The Wonderful World of Mandrew is packed to the gills with hooks on tunes like "I Can't Write" and "Obsceneries," but opener "Burning" is where the rocktastic comes in. It starts with a winsome little melody sung on top of an arpeggiated electric guitar and a handful of strings, and it seems for a minute like this might just be another sensitive rock album, albeit one that holds the promise of compelling melodies, but when the churning, odd-time funk-rock groove breaks in, it just kills, and set against the sweetness of the melody, it's a real treat. You want backwards guitar solos? You got it. Beatles-esque shimmer and harmonies? It's yours. The effectiveness of such an album on any given listener will hinge largely upon the moments that are accidentally soundtracked by it, but I recommend giving Mandrew a chance to work their way into your everyday. With The Owls, Duplomacy and The Pogue Brady Rock Band. 9 p.m. $5. 21+. Corner of University and Snelling Aves., St. Paul. 651-647-0486. STEVE McPHERSON

Snowden
Triple Rock Social Club

The last time Snowden came through town, I was fully willing to let them crash at my house when they asked onstage, but it turned out they didn't need it. Still, when I offered the accommodations to singer Jordan Jeffares and drummer Chandler Rentz at the merch table, they were gracious and thankful, belying the gloomy texture that pervades Snowden's songs. Or perhaps gloomy isn't quite the right word for them, because while Jeffares laconic delivery makes comparisons to Interpol or earlier dark new-wave bands like New Order inevitable, there's a propulsive quality to their music that, when combined with a good ear for a tune, makes their total sound add up to something greater than it has a right to be, it seems. I'd be the first to admit that when I got their album, Anti-Anti, I thought it had a couple super-catchy tracks ("Counterfeit Rules" and the title track were my faves), but that it would soon disappear from my iPod. Six months later? Still there, and I never skip their tracks when they come up on shuffle. Interesting how digital technology is opening up a whole new vernacular of qualifying how good a band is, no? Their live show was spectac last time, and I expect more of the same. I just hope they play "Counterfeit Rules" this go round. With headliners Malajube and openers Ela and Story of the Sea. 5 p.m. $8. All Ages. 629 Cedar Ave., Mpls. 612-333-7499. STEVE McPHERSON

Sweethearts of the Peace Movement
St. Joan of Arc Church

If you've been around the Twin Cities peace movement long enough, you're bound to encounter the McDonald sisters. Rita, Kate, Brigid and Jane McDonald are Catholic nuns and biological sisters who have been at the forefront of the peace and justice struggle for decades. As outspoken feminists and war critics, the McDonald sisters have occasionally raised eyebrows in conservative religious circles. Yet they remain committed to their values and boldly defend their activism, which has included multiple arrests for civil disobedience. The sisters, who range in age from 70 to 82, are energetic, funny, kind and irreverent. They love to sing and have been known to spontaneously break into an Irish jig. Don't miss your chance to spend time with these inspiring sisters at a fundraiser for Women Against Military Madness this Saturday. The wine and cheese party will include music and dancing, plenty of humor--and some surprises. The "Singing McDonalds" DVD/CD set will be available at the party. 6 to 9 p.m. $10 - $25 donation, no one turned away. Hospitality Hall, 4537 3rd Ave. S., Mpls. 612-827-5364. KATRINA PLOTZ



Annuals
400 Bar

With the number of out-of-nowhere-insta-indie-stars brewed on the web these days, it's easy to be skeptical of the next "it" band, especially when their frontman still happens to be in his teens. So it's putting it mildly to say that I expected to hate Annuals before I ever heard them (I'm grumpy like that). I felt like Pitchfork was shoving them down my throat. That being said I managed to put my prejudice aside long enough to actually listen to the North Carolina-based sextet and am already kicking myself I didn't do so earlier. Favoring the busy textured sounds of the moment (think Sufjan Stevens, Arcade Fire), but with a certain cracked exuberance that can only really be expressed during the death throes of adolescence, Annuals' brand of frantic chamber folk is simply too damn interesting and exciting to be ignored. With Randy Dangers. 8 p.m. $5 adv/$7 door. 18+. 400 Cedar Ave. S., Mpls. 612-332-2903. NATHAN DEAN



Sock Monkey Art
Belfry Center for Social & Cultural Activities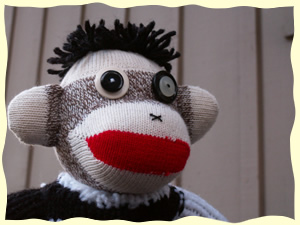 The collectively-run Belfry Center brings South Minneapolis the strangely compelling mix of socks, monkeys, music and art. Participatory democracy is at the heart of the Belfry's mission, and what could be more democratic than a sock monkey free-for-all? Anyone with an old sock and a little inclination can bring a monkey (or other sock creature) to include in the show (check the website for drop-off information). Come for the monkeys, stay for the music. There will also be kids' activities that include painting pottery and weaving demonstrations. Music starts at 9 p.m. with Best Friends Forever, Dreamland Faces, Bla Bla Black Sheep. Kids' activities 5 - 9 p.m.; music 9 p.m. $5. 3753 Bloomington Ave. S., Mpls. belfrycenter.org. TROY PIEPER



Joto
Babalu

Joto means "heat" in Swahili. In Americanese, it translates to "some of the smoothest, laid-back sounds in town," as delivered by one state-of-the-art Afro-Caribbean jazz quintet. The pedigree is undeniable: ace percussionist Wallace Hill (Gato Barbieri, James Newton), superb bassist Serge Akou (Kip Blackshire, Wain McFarlane and Jahz) and three moonlighting names you may know from their day job with Mint Condition: Jeff Allen (sax), Lawrence Waddell (keys) and Mint vocalist-frontman Stokley Williams segueing to a sterling turn on drums. The material ranges from Juan Luis Guerra's "Para Ti" and Kenny Kirkland's "Dienda," to Chick Corea's "Spain" and Thelonius Monk's "Round Midnight." And there's an album in the works, slated for release on Mint Condition's Caged Bird Records. 8 p.m. No cover. 800 N. Washington Ave., Mpls. 612-746-3158. DWIGHT HOBBES
Comments - Post Comment
The comments are owned by the poster. We are not responsible for its content.
---
NO comments yet! Be the first!