Pulse of the Twin Cities Login
If you do not have an account yet Create One.
Twin Town High (vol. 8)
Hot Tickets for February 21 - 27, 2007


Wednesday 21 February @ 17:09:17
Alphabet Exhibition :: Chuck Klosterman and Tapes 'n' Tapes :: Kip Blackshire :: Mandrew CD Release :: Snowden :: Sweethearts of the Peace Movement :: Annuals :: Sock Monkey Art :: Joto AND THIS WEEK'S HOT PICK: The St. Paul Winter Festival

HOT PICK
St. Paul Winter Music Festival
Landmark Plaza

This first annual Rock, Blues and Jazz festival will warm the eclectic music lover's soul. Friday's Rock night features God Johnson (led by Big Wu guitarist/songwriter Jason Fladager), and the honky-tonk rockers from the range, White Iron Band. Blues Saturday kicks off at 1:15 p.m. with a Curtis Mayfield tribute by Leo Hawkins & Friends, then Big George Jackson, a cameo performance by cast members from "Love, Janis," the Janis Joplin play, and Detroit Women, an award-winning ensemble of seven female vocalists who have performed with the likes of the Rolling Stones, Ike and Tina Turner and Etta James. A Lifetime Achievement award will be presented to performer Big Walter Smith. Headlining the Blues extravaganza is Mississippi's Terry Evans, who has contributed his soulful, haunting Southern R&B vocals to his '70s singing partner, Bobby King, and to Ry Cooder albums and tours. Sunday is a jazz-lover's delight, featuring B-3 organ master Joey DeFrancesco, young jazz/funk sax star Ronny Loew with the Dan Kusz Band, a big band blowout in the Landmark Center, an Acoustic Stage at the St. Paul Hotel and a Youth/Student stage at the Artists' Quarter. You can extend your festival fun free with your tickets, as events will continue into the night at Station 4 Friday and Artist's Quarter Saturday and Sunday. What a blast--cool music over three days in a heated tent on a skating rink, with beer, wine and food. $8/$10; Sat. & Sun. $22/$25; three-day package $45. 75 W. 5th St., St. Paul. 651-209-6689 or tcwinterfest.com. CYN COLLINS

Alphabet Exhibition
MCAD

Since debuting in Baltimore in July 2005, Alphabet: An Exhibition of Hand-Drawn Lettering and Experimental Typography has traveled around the country, finally arriving in the Twin Cities this week. Organized by the Artscape festival and Post Typography, the show exhibits 63 surprising and inventive alphabets, ranging from graceful and polished to witty and subversive. The work on display was created by artists from North America, Europe and Asia--including well-known typographers and designers as well as rising artists and design students--and reveals the conceptual, illustrative, typographic and artistic possibilities of the letters A to Z. Some of the artists have created their alphabets from a variety of nontraditional media or found objects, while others render their forms with pen and ink in obsessive detail. Focusing on an ordinary subject that we see each day, often in the hundreds of thousands, Alphabet presents 26 letters as more than just shapes for conveying information. Through Apr. 1. Reception at 6 p.m. Concourse Gallery, 2501 Stevens Ave. S., Mpls. 612-874-3765, mcad.edu or posttypography.com/alphabet. AUDRA OTTO



Chuck Klosterman
Fitzgerald Theater

A Minnesota native, Chuck Klosterman is mostly known for his music writing, as well he should be. He's written about heavy metal in rural America ("Fargo Rock City") and mortality in rock and roll ("Killing Yourself to Live"--he was here last year to read excerpts in a joint performance with a man who has some experience with the rock and roll life, Mark Mallman), but honestly, my favorite thing he's ever done was his Super Bowl blog for ESPN last year. "I guarantee this will be the greatest one-week sports blog ever written," he wrote then. "If this is not the best sports blog you have ever read, I will personally drive to your home, clean your garage, wash your car, shingle your doghouse with pancakes, and blow up your children with dynamite. That is my guarantee." It still makes me laugh reading it now--it makes me want to take the rest of the day off and read the whole blog again, and that's not something you can say about a lot of blogs. Klosterman is appearing as part of the Current's ongoing Fakebook Series, which pairs an author with a band, and every one so far has been great. The band this time around will be local-boys-made-good Tapes 'n' Tapes, and Klosterman will probably read some and then get interviewed by the one and only Mary Lucia. 8 p.m. $15. All Ages. 10 E. Exchange St., St. Paul. 651-290-1200. STEVE McPHERSON



Kip Blackshire
Cabooze

Rock 'n' soul powerhouse Kip Blackshire is methodically making his mark on the Twin Cities music scene. Just a few years ago, he was second keyboard and backup singer with Prince and the New Power Generation. Since then, he's done a stint with Kirk Johnson's Fonky Bald Headz, released a pair of strong solo albums (Kip Blackshire, Eleventh Hour) and, last June, joined up with Johnson, St. Paul Peterson and a slew of other heavyweights to form the ultimate funk band, The Truth. Now he's working on a brand new album--which will likely take him back overseas where the exceptional vocalist and charismatic performer is a standing-room-only hit in Europe. This is an opportune time to catch him in action right under our noses. Tracy Blake opens. 9:30 p.m. $7. 18+. 917 Cedar Ave. S., Mpls. 612-338-6425. DWIGHT HOBBES



Mandrew CD Release
Turf Club

Rocktastic is not a term I throw around lightly. Mandrew, the solo project of ex-First Prize Killer Mike Andrew, is rocktastic, and Andrew is getting ready to drop another slice of power-pop in the form of The Wonderful World of Mandrew, the follow-up to 2004's Mandrew. If you're a fan of power-pop (Matthew Sweet, Teenage Fanclub, etc.) you know that the formula for success when it comes to the genre is not so much a matter of effort, instrumental chops or stage show as it is one of a kind of geeky swagger, a certain nonchalant air of melodic excellence-- and Mandrew's got that in spades. The Wonderful World of Mandrew is packed to the gills with hooks on tunes like "I Can't Write" and "Obsceneries," but opener "Burning" is where the rocktastic comes in. It starts with a winsome little melody sung on top of an arpeggiated electric guitar and a handful of strings, and it seems for a minute like this might just be another sensitive rock album, albeit one that holds the promise of compelling melodies, but when the churning, odd-time funk-rock groove breaks in, it just kills, and set against the sweetness of the melody, it's a real treat. You want backwards guitar solos? You got it. Beatles-esque shimmer and harmonies? It's yours. The effectiveness of such an album on any given listener will hinge largely upon the moments that are accidentally soundtracked by it, but I recommend giving Mandrew a chance to work their way into your everyday. With The Owls, Duplomacy and The Pogue Brady Rock Band. 9 p.m. $5. 21+. Corner of University and Snelling Aves., St. Paul. 651-647-0486. STEVE McPHERSON

Snowden
Triple Rock Social Club

The last time Snowden came through town, I was fully willing to let them crash at my house when they asked onstage, but it turned out they didn't need it. Still, when I offered the accommodations to singer Jordan Jeffares and drummer Chandler Rentz at the merch table, they were gracious and thankful, belying the gloomy texture that pervades Snowden's songs. Or perhaps gloomy isn't quite the right word for them, because while Jeffares laconic delivery makes comparisons to Interpol or earlier dark new-wave bands like New Order inevitable, there's a propulsive quality to their music that, when combined with a good ear for a tune, makes their total sound add up to something greater than it has a right to be, it seems. I'd be the first to admit that when I got their album, Anti-Anti, I thought it had a couple super-catchy tracks ("Counterfeit Rules" and the title track were my faves), but that it would soon disappear from my iPod. Six months later? Still there, and I never skip their tracks when they come up on shuffle. Interesting how digital technology is opening up a whole new vernacular of qualifying how good a band is, no? Their live show was spectac last time, and I expect more of the same. I just hope they play "Counterfeit Rules" this go round. With headliners Malajube and openers Ela and Story of the Sea. 5 p.m. $8. All Ages. 629 Cedar Ave., Mpls. 612-333-7499. STEVE McPHERSON

Sweethearts of the Peace Movement
St. Joan of Arc Church

If you've been around the Twin Cities peace movement long enough, you're bound to encounter the McDonald sisters. Rita, Kate, Brigid and Jane McDonald are Catholic nuns and biological sisters who have been at the forefront of the peace and justice struggle for decades. As outspoken feminists and war critics, the McDonald sisters have occasionally raised eyebrows in conservative religious circles. Yet they remain committed to their values and boldly defend their activism, which has included multiple arrests for civil disobedience. The sisters, who range in age from 70 to 82, are energetic, funny, kind and irreverent. They love to sing and have been known to spontaneously break into an Irish jig. Don't miss your chance to spend time with these inspiring sisters at a fundraiser for Women Against Military Madness this Saturday. The wine and cheese party will include music and dancing, plenty of humor--and some surprises. The "Singing McDonalds" DVD/CD set will be available at the party. 6 to 9 p.m. $10 - $25 donation, no one turned away. Hospitality Hall, 4537 3rd Ave. S., Mpls. 612-827-5364. KATRINA PLOTZ



Annuals
400 Bar

With the number of out-of-nowhere-insta-indie-stars brewed on the web these days, it's easy to be skeptical of the next "it" band, especially when their frontman still happens to be in his teens. So it's putting it mildly to say that I expected to hate Annuals before I ever heard them (I'm grumpy like that). I felt like Pitchfork was shoving them down my throat. That being said I managed to put my prejudice aside long enough to actually listen to the North Carolina-based sextet and am already kicking myself I didn't do so earlier. Favoring the busy textured sounds of the moment (think Sufjan Stevens, Arcade Fire), but with a certain cracked exuberance that can only really be expressed during the death throes of adolescence, Annuals' brand of frantic chamber folk is simply too damn interesting and exciting to be ignored. With Randy Dangers. 8 p.m. $5 adv/$7 door. 18+. 400 Cedar Ave. S., Mpls. 612-332-2903. NATHAN DEAN



Sock Monkey Art
Belfry Center for Social & Cultural Activities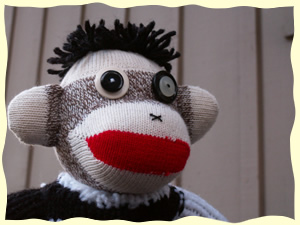 The collectively-run Belfry Center brings South Minneapolis the strangely compelling mix of socks, monkeys, music and art. Participatory democracy is at the heart of the Belfry's mission, and what could be more democratic than a sock monkey free-for-all? Anyone with an old sock and a little inclination can bring a monkey (or other sock creature) to include in the show (check the website for drop-off information). Come for the monkeys, stay for the music. There will also be kids' activities that include painting pottery and weaving demonstrations. Music starts at 9 p.m. with Best Friends Forever, Dreamland Faces, Bla Bla Black Sheep. Kids' activities 5 - 9 p.m.; music 9 p.m. $5. 3753 Bloomington Ave. S., Mpls. belfrycenter.org. TROY PIEPER



Joto
Babalu

Joto means "heat" in Swahili. In Americanese, it translates to "some of the smoothest, laid-back sounds in town," as delivered by one state-of-the-art Afro-Caribbean jazz quintet. The pedigree is undeniable: ace percussionist Wallace Hill (Gato Barbieri, James Newton), superb bassist Serge Akou (Kip Blackshire, Wain McFarlane and Jahz) and three moonlighting names you may know from their day job with Mint Condition: Jeff Allen (sax), Lawrence Waddell (keys) and Mint vocalist-frontman Stokley Williams segueing to a sterling turn on drums. The material ranges from Juan Luis Guerra's "Para Ti" and Kenny Kirkland's "Dienda," to Chick Corea's "Spain" and Thelonius Monk's "Round Midnight." And there's an album in the works, slated for release on Mint Condition's Caged Bird Records. 8 p.m. No cover. 800 N. Washington Ave., Mpls. 612-746-3158. DWIGHT HOBBES

Comments - Post Comment
The comments are owned by the poster. We are not responsible for its content.
---
NO comments yet! Be the first!